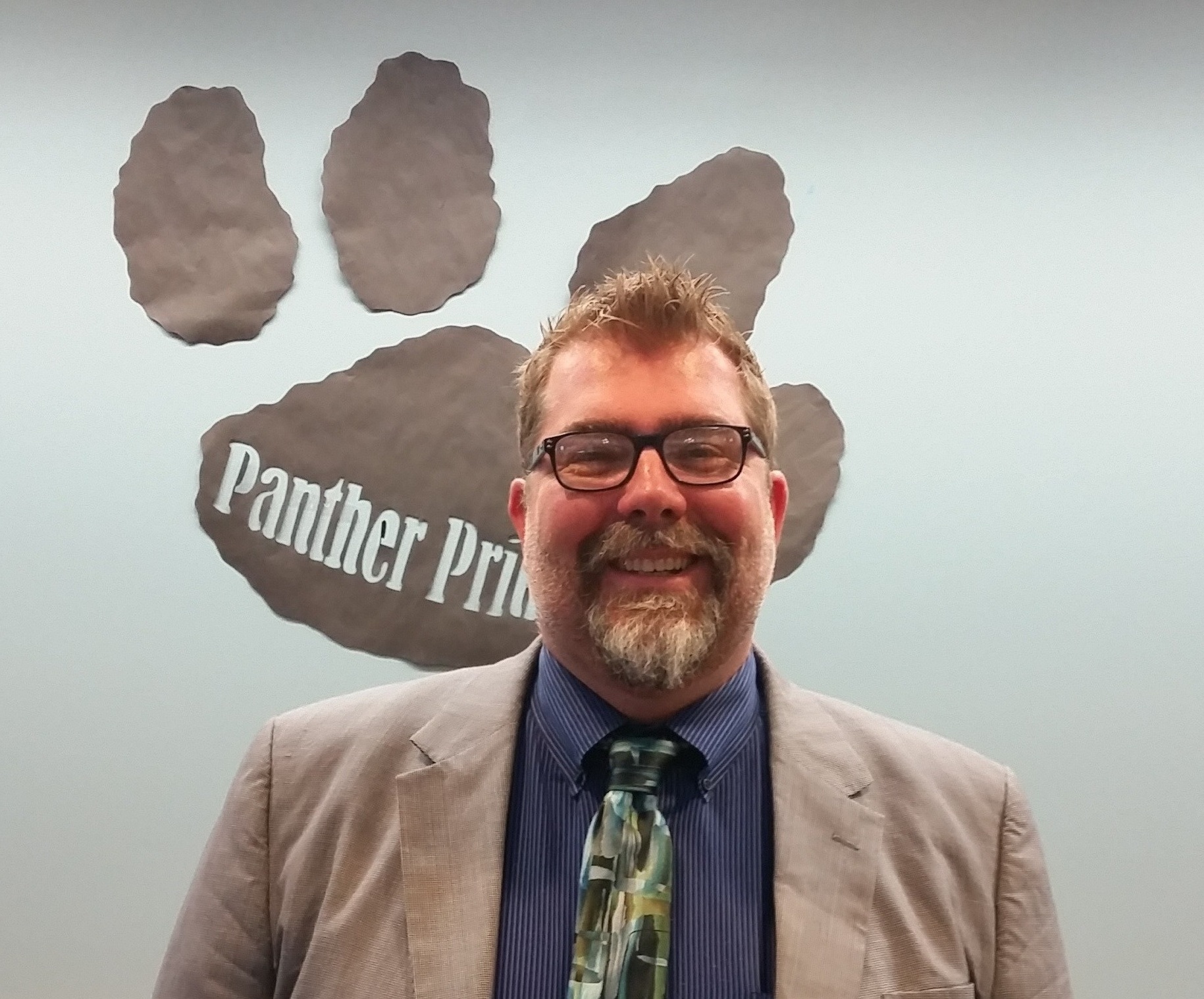 Greetings Panther family,
What a great year for the Panther family! This year SMS hosted our first EXPO of Learning, and it was by all measures a great success. We also started our community garden at Windsor Castle Park, worked together with a local group of beekeepers to raise funds by building and auctioning off bee boxes, and created artwork and furniture out of recycled materials. SMS also started our very own maker space with the help of our PTA and some local citizens. This space allowed students to build white board table toppers for use in science class as well as to create a score for our very own "Sounds of Smithfield" written by the 8th grade band.
Our Jr. BETA club travelled and competed first at the state convention and just recently returned from National Convention held this year at Disney Orlando!
I am looking forward to see what next year holds in store for us. SMS teachers have been planning projects and lessons for the new year. We are all very excited to continue our move forward into Deeper Learning together with all IWCS schools!
Have a wonderful and restful summer.
Fred Eng
Principal
Smithfield Middle School
Go Panthers!
STAY INFORMED! STAY CONNECTED!
Sign up for the

PowerSchool Parent Portal

to review your child's grades and academic progress. More information can be found on the division's website (www.iwcs.k12.va.us/page/powerschool/) or in our school's guidance office.
Download the

SchoolWay app

to receive text message updates and news. More information on how to sign up can be found on our website or by visiting http://www.myschoolway.com/IWCSchools.
Follow us on our official social media accounts for the latest updates, event information, and announcements.

Follow us on Twitter: @ smsiwcs

Follow us on Facebook: Smithfield Middle School
Please continue to check the school website (http://shs.iwcs.k12.va.us/) for updates, or call the school (757.357.4100) with any questions.
Go Panthers!